We are here to help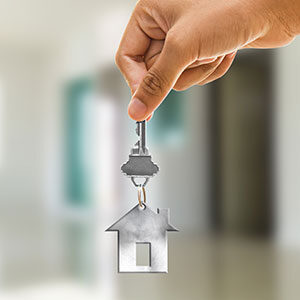 Why Hire A Public Adjuster?
At the time of an insured loss, your insurance company will have an adjuster meet with you to assess your damages. This person works for the insurance company and is looking out for the insurance company's best interests. Who is looking out for your best interests as the policyholder?
The insurance company's adjuster usually will try to settle the claim as quickly as possible, knowing the policyholder is desperate for cash to make up for their loss. But will the amount of the settlement actually cover the cost of repairing the damages? Do you know how to calculate the cost of repairing the damage to your property? If not, then you, as the policyholder, will suffer yet another loss when finally trying to get your life back in order.
In fact, the insurance company's adjuster might contend the loss is not even covered by the insurance policy, knowing full well that most policyholders do not know what types of claims are covered, let alone knowing what the fine print in the policy provides regarding omissions and exclusions to the coverage. Do you know what types of claims and damages are covered by your insurance policy?
These are just some of the reasons why one of our Licensed Public Adjusters should become a member of your team as soon as possible. Maximize Claims will:
Have one of our Licensed Public Adjusters meet with you immediately to investigate the nature and cause of your loss
Analyze your insurance policy from start to finish
Explain to you your rights under the policy you have paid for
Assess and quantify all claims, damages and repair or replacement costs to which you are entitled under the policy
Immediately commence negotiations on your behalf with the insurance company's adjuster to make sure you get everything you are owed based upon your damage and policy
Re-open negotiations with the insurance company's adjuster if you already have received a payment for your claim in order to make sure you have the money to properly repair or rebuild your damaged property
It is important that you stand up for your rights at a time of great loss. By doing so, under the law your insurance company cannot cancel your policy, nor can it increase your premium when you simply attempt to collect that which is yours.
Since the insurance company has its own adjuster looking out for their best interests, you should have a Licensed Public Adjuster to assure that you Get The Money You Are Owed, and to Level The Playing Field.  Remember, we're not entitled to any compensation unless we Increase your Return!
You can also visit us at some of our other sites owned and operated by the same owners of Maximize Claims Llc.  For more information feel free to visit: www.roofclaims.com www.tornadoclaims.com www.boatadjusters.com www.mobilehomeclaims.com www.southfloridaadjusters.com www.treasurecoastclaims.com www.southfloridaclaims.com www.aircraftclaims.com www.condominiumclaims.com
When Dealing With Insurance Claims, It's Not Always What You Expect, But Always What You Inspect!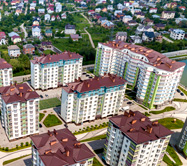 Residential 
Claims
We have helped clients recover millions of dollars in residential claims, and we take great pride in doing so.  From roofs, to windows, siding, pipe breaks, foundations, ceiling leaks, vandalism, and fire, we can help you recover what you are owed.  We help our clients from start to finish, and fight very hard to make sure you can bring your property back to it's pre-loss condition.  We know what to look for, how to submit it, and how to negotiate a favorable outcome for you.  If you have a new claim, call us!  If you have an underpaid claim, call us!  If you have a denied claim, call us!  Let us help you to make sure you get everything you are owed.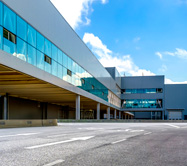 Commercial 
Claims
At Maximize Claims, we have helped recover millions of dollars in commercial claims for our clients.  We have all the tools to properly inspect your property; we're equipped with drones, thermal cameras, and other advanced inspection tools to do a great job inspecting your property, documenting your damage, and advocating your contractual rights based upon your specific policy.  Whether or not you need a public adjuster, or an appraiser, contact us to hear more about how we can help.  We have helped HOA associated with multi building claims, resorts with multi building claims, and other commercial properties and business get the money they need to rebuild and continue on with daily business.