Maximize Claims Services
Maximize Claims, LLC is comprised of a team of Licensed Public Adjusters who work coast-to-coast exclusively for the policyholder who is the victim of an insured loss. Our professionals will handle every aspect of your claim from start to finish, with a mission to achieve the largest settlement of your insurance claim in a timely manner. Our process is thorough:
We will meet with you to discuss your loss
We will assess the damages you have suffered
We will analyze your insurance policy to determine the precise coverage to which you are entitled
We will collect all data that supports your claim
We will compute your replacement costs
We will advocate your contractual rights
We will negotiate directly with your insurance company and its hand-picked adjuster
Meet + Assess + Analyze + Collect + Compute + Advocate + Negotiate = Maximize Claims
Depending on the project, some or all of our services maybe performed under our sister company
www.roofclaims.com
as an option as well.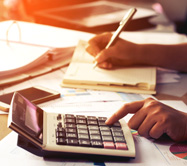 Appraisal or Umpire
Has your insurance company invoked their right to appraisal? Are you a public adjuster, attorney, roofer, or contractor that needs help with a appraisal? Have you received a insurance settlement check that you are unhappy with? Contact us today to see if we can help you with a appraisal. We have helped resolve many typical daily claims, along with many larger residential and commercial claims and appraisals. We have worked on multi-million dollar large loss appraisals and have a lot of success achieving very favorable appraisal awards for our clients.  We provide these services through Maximize Claims Llc and through our sister company www.roofclaims.com Llc as well.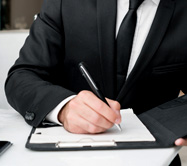 Business Interruption
Business Interruption claims can be a very complicated process. If your business has suffered loss of income, due to a insured loss, we can help you recover your loss of income. There are many business interruption claims due to hurricanes and natural disasters, and also due to things like Covid-19, and recent events in regards to different protests that blocked streets and caused major property damage. Let us review your policy for you, and see what we can get you covered for to make up for your loss.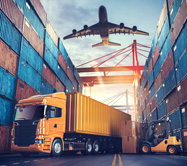 Boats/Cars/Airplanes
We realize that during many natural disasters major damage is done to boats, airplanes, and cars, and we don't want anyone to ever feel as though they are without help. With our experience handling and successfully resolving property damage claims, we have applied these same techniques, and successfully resolved claims in some of these categories as well. If you have a car, boat, or airplane, that has obtained damage that is insured, give us a call and tell us about your loss. Let us help guide the ship to a successful recovery!  You can also visit us at www.airplaneclaims.com and www.boatadjusters.com.  We are here to help any way possible!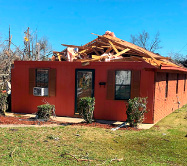 Mobile Home Claims
Many times after a major storm, mobile homes obtain a lot of damage.  We are here to help!  We have helped many mobile home owners obtain the money they need to properly repair and rebuild their damaged property.  Mobile Home Claims is a specialty of ours, and you can also find us at www.mobilehomeclaims.com.  Get the money you are owed and contact us today for a free claim review.